The clothes dryer in our homes, apartments, and other places are helpful machines, but like any machine it is important to do regular maintenance to ensure that it keeps operating as it should. One of the things that homeowners and others who have dryers in Aurora, CO, Denver, Golden, CO, Highland Ranch, Lakewood, CO, Littleton, and the surrounding areas should do is have a dryer duct cleaning from Tri-R Carpet Care. Without regular cleaning, your dryer duct can accumulate lint that is very dry and flammable. As the duct gets clogged with this lint and debris, it causes a number of issues that could end up leading to a fire. Contact our team today before that happens and help your dryer operate as efficiently as possible.
Are There Signs Of a Clogged Dryer Vent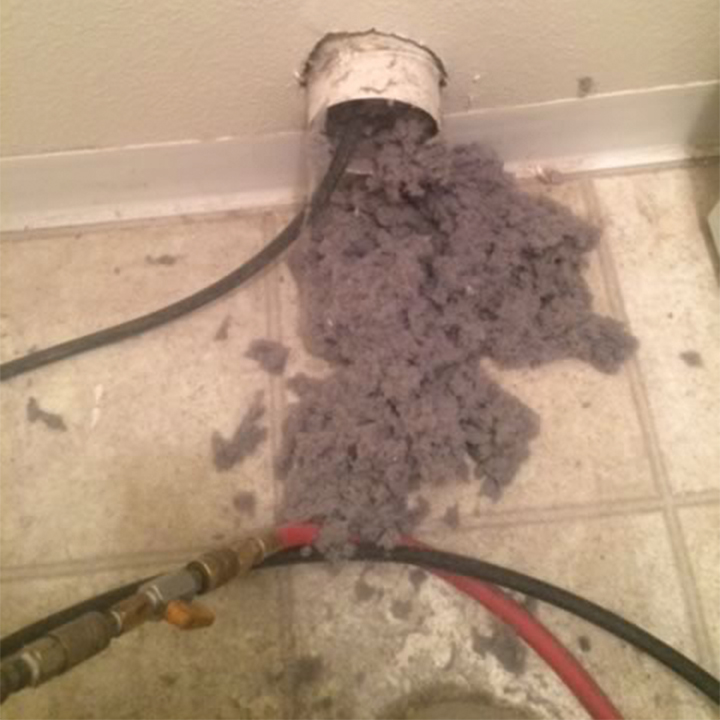 Yes, in fact, there are several different signs that you may notice that will indicate that your dryer duct will require cleaning. Usually the first sign is that your dryer takes longer to dry a load of laundry than it used to. You may find that you keep adding a few additional minutes in order for your laundry to become dry. This is an early indication that you should have your dryer duct cleaned.
Sometimes you may find that your clothes are hotter than normal when a drying cycle is complete. This is normally due to a restriction of air flow from the dryer to the outside. You may also notice that the room the dryer is in is warmer than other rooms when the dryer is operating. This is often from the dryer overheating due to the restricted air flow. If you smell a burning smell, this is a serious sign that you have lint trapped in your dryer vent and it needs to be cleaned as soon as possible.
How Often To Clean Your Dryer Duct
Whenever you use your dryer, it is important to clean out the lint trap. The location will vary from model to model, but they all have one to help trap the lint before it gets to the dryer duct and can get stuck in there. This will help to reduce the lint that could get trapped in your dryer vent. However, it is a good idea to have your dryer duct cleaned professionally every year or two.
While newer dryers often have system codes that can help inform you of a dryer overheating, or they may shut down when the temperature gets too hot, it isn't good to just rely on these indicators. Keep your family safe in Aurora, CO, Denver, Golden, CO, Highland Ranch, Lakewood, CO, Littleton, and the surrounding areas by having Tri-R Carpet Care come to perform a dryer duct cleaning. Contact us today to get on our cleaning schedule.