Commercial Carpet Cleaning and Carpet Repair in Aurora, CO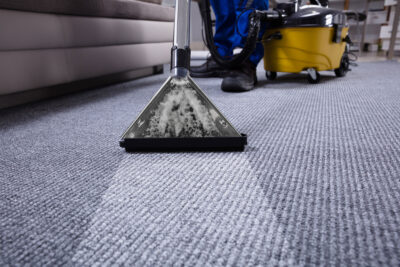 In the fast-paced world of business, where first impressions matter greatly, one cannot underestimate the importance of putting your best foot forward–every detail counts! That is why commercial carpet cleaning for Aurora, CO businesses is so important. From removing stubborn stains and odors to eliminating allergens and bacteria, commercial carpet cleaning ensures that your carpets are spotless and fresh 365 days a year.
At Tri R Carpet Care we are the leading name in commercial carpet cleaning in Aurora, CO and the surrounding areas. With over 32 years of expertise under our belt we serve businesses in the area with unmatched dedication and excellence. As a family-owned business, we understand the value of providing a pristine and hygienic environment for your employees and customers alike. Contact us today to learn more about carpet cleaning and carpet repair in Aurora, CO and the surrounding areas.
Carpet Shampooing and Cleaning in Aurora
We help you take care of your carpets and your business through carpet shampooing and other professional carpet cleaning services. Carpet shampooing is a popular and effective method of deep cleaning carpets. It involves applying a specially formulated shampoo solution to the carpet, agitating it to lift dirt and stains, and then extracting the solution along with the loosened debris using a powerful vacuum system. This carpet cleaning process not only cleans the surface of the carpet but also reaches deep into the fibers to remove embedded dirt and grime. Here are some of the reasons why you should invest in carpet shampooing for your Aurora business:
Improved indoor air quality
Extends the life of carpets
Removes allergens and bacteria
Enhances the appearance of the workspace
Creates a positive impression on clients and visitors
Boosts employee morale and productivity
Reduces the risk of slips and falls
Minimizes the need for costly carpet replacements
Supports a healthier and more hygienic work environment
Complies with health and safety standards.
Carpet Repair in Aurora, CO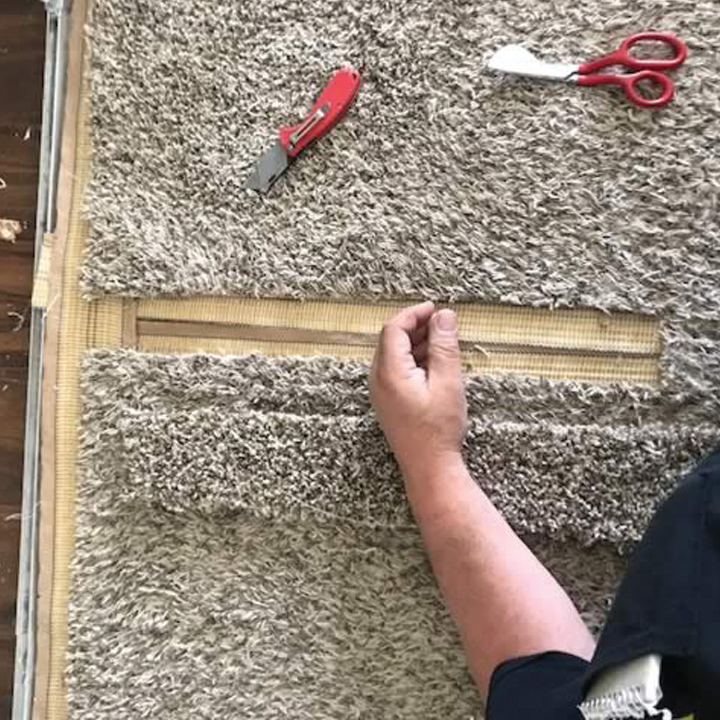 Carpet repairs are crucial for businesses as they directly impact the overall image and reputation of your establishment. A well-maintained and visually appealing carpet sends a positive message to customers and visitors, conveying professionalism and attention to detail.
On the other hand, neglected carpet issues, such as tears, stains, or fraying edges, can create a negative impression, leading potential clients to question your commitment to quality and customer care.
Promptly addressing carpet repairs is essential to prevent minor issues from escalating into more significant and costlier problems. That is why we are proud to offer Aurora businesses with 24/7 emergency carpet repair services to tackle unexpected carpet mishaps promptly!
Upholstery Cleaning in Aurora, Colorado
At the foot of the famous Rocky Mountains, Aurora, CO, is a vibrant and diverse city that has been capturing the hearts of entrepreneurs and businesses alike. With its thriving economy, strategic location, and a growing population, Aurora provides an ideal landscape for launching and growing businesses. The city's friendly business climate, coupled with a range of resources and support, attracts both seasoned entrepreneurs and aspiring startups.
At Tri R Carpet Care, we are the go-to choice for upholstery cleaning for Aurora businesses. Whether you need a refresh for your office furniture or a thorough upholstery cleaning for your restaurant, we have you covered! Contact us today to learn more about revitalizing your business with upholstery cleaning in Aurora, CO and the surrounding areas!