Need Carpet Repair or Alteration Services?
As much as we try to keep our carpets looking their best, sometimes things happen and a carpet can get damaged. In these cases, carpet repair is called for to help keep your carpets looking their best in Highlands Ranch, Littleton, Denver, Golden, Lakewood, Aurora, CO, and the surrounding areas.
Tri-R Carpet Care can help determine just what needs to happen with your carpet so that the end result is the best. Different approaches to carpet repair can include carpet stretching, carpet patching, carpet dyeing, and other repairs depending on what the issue is.
Contact our team today to learn more and schedule our technicians to come a get a hands-on view of any potential carpet repairs.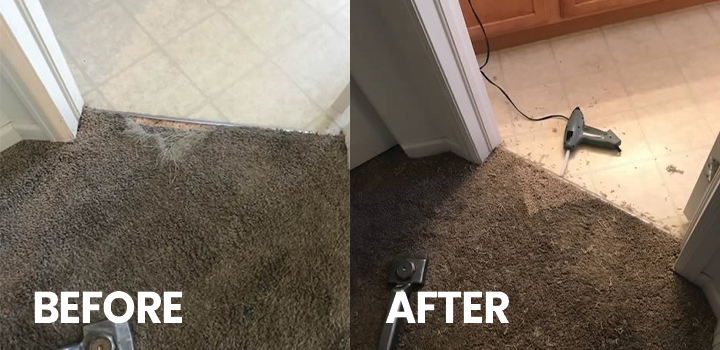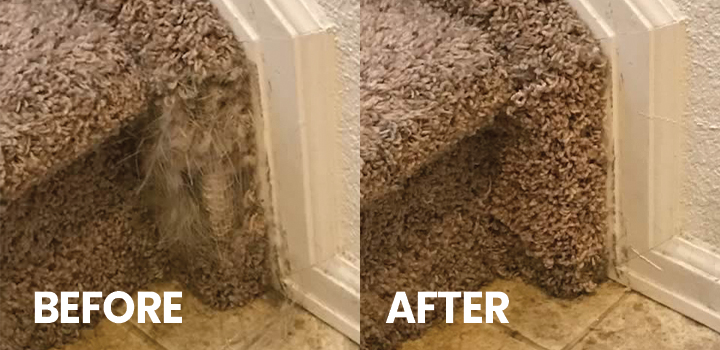 Carpet Repair Services
One day you look at your carpet and think that it's time to replace it. However, that may not have to happen when you call in our professionals. We may be able to offer carpet repair that will extend the life of your carpet so that you don't have to take the route of replacing it just yet. A common issue with carpeting is that it needs stretching. It may not have been installed right the first time, or something could have happened to loosen the carpeting. In any case, carpet stretching can breathe new life into your carpets and have them looking great.
You may have some stains on your carpet, whether from pets, spills, or other accidents. We can often remove those stains to bring your carpet back to a uniform color. If your carpeting is faded due to sun exposure, we may be able to dye your carpeting so that it once again matches the rest of your carpet. Sometimes tears, rips, or burns can be cut out and replaced if you have a swatch of the same carpeting. You may be surprised at just what we can do with carpet repairs.
Carpet Stretching and Trimming
Carpeting adjusts and moves over time as it is used, and this can cause the need for carpet stretching in order to remove ripples and generally make your carpeting look its best. Rather than thinking that your carpet is old and needs to be replaced, a simple carpet stretching can restore the carpet and extend its useful life by many years. If the carpet stretching is significant enough, it may need to be trimmed on the outside edge as well otherwise the carpeting would start to come up on the wall.
There are a variety of carpeting repairs that can be done in residential and commercial settings that are cost-effective and help to extend the life of the carpets in Highlands Ranch, Littleton, Denver, Golden, Lakewood, Aurora, CO, and the surrounding areas. Our team at Tri-R Carpet Care has years of experience and can make carpet repairs efficiently and have you enjoying your carpets for many years to come. Contact us today to schedule our team for carpet repairs.