In most homes in Aurora, CO, Denver, Golden, CO, Highland Ranch, Lakewood, CO, Littleton, and the surrounding areas there are at least a few rooms that have carpeting in them. And while carpeting is nice to walk on and provides a warm floor compared with bare wood or tile, it also needs to be cleaned like any other floor. Tri-R Carpet Care has been providing professional carpet cleaning services for more than 35 years and we have a system that provides for fast yet effective cleaning of your carpets. Whether it is dust or dirt, pet fur, hair, or other contaminants or irritants, your carpeting can become a trap for many things that can affect your breathing and overall health. Contact us to schedule your carpet cleaning today.
Why Have Professional Carpet Cleaning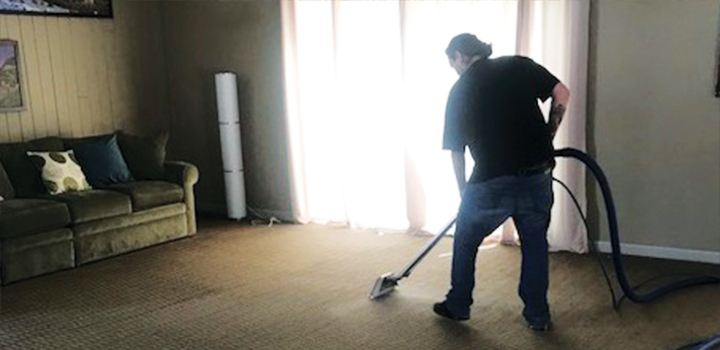 Investing in carpeting, whether that's for your home or your commercial building, means that you want that carpeting to last for a long time. Regular professional carpet cleanings will help to prevent dirt and grime from getting ground into the fibers, breaking them down and causing your carpet to wear out faster than it should. This carpet cleaning also helps to remove the allergens and other contaminants that are trapped in your carpet.
Our team also has special treatments for the occasional spot treatments that can happen. We can get these stains out to help keep your carpeting looking its best, and will help to prolong the life of the carpet. Not only that, but a freshly cleaned carpet is inviting and helps make the room look better, and it may even help to maintain a carpet's warranty with regular professional cleanings.
Keep Your Carpets Looking Their Best
Sometimes you can start to see a pattern in your carpets, such as a heavily used hallway that looks like a highway instead of a hallway. With regular professional carpet cleaning sessions, your carpeting won't have that high-traffic look as the carpet fibers will be restored. Because carpeting is the largest furnishing that there is in a room, it is important to take care of it just like you would any other piece of furniture.
Carpet cleaning doesn't have to be expensive and it will help you to save money in the long run by not having to replace your carpets prematurely in your Aurora, CO, Denver, Golden, CO, Highland Ranch, Lakewood, CO, Littleton, or surrounding area home. Contact our team at Tri-R Carpet Care today to schedule your carpet cleaning.