Water Damage Repair in Aurora, CO, Denver, Golden, CO, Highlands Ranch and Nearby Cities
5 reasons to get water damage repair services from experts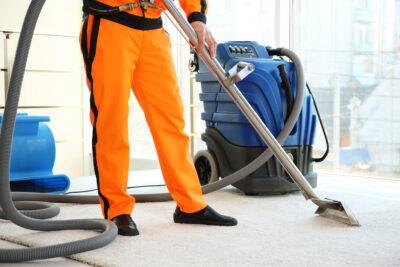 There are several compelling reasons to hire experts for water damage repair. Tri R Carpet Care, Inc. provides this service in Aurora, CO, Denver, Golden, CO, Highlands Ranch, Lakewood, CO, Littleton. 
Here are five key reasons: 
Expertise and Experience: Water damage restoration requires specialized knowledge and skills. Professional water damage repair experts have the expertise and experience to effectively assess the extent of the damage, identify potential hazards, and implement the appropriate restoration techniques. They are trained to handle various types of water damage scenarios, including leaks, floods, and plumbing issues, ensuring that the damage is addressed correctly.

 

Quick and Efficient Restoration: Time is of the essence when it comes to water damage. The longer water sits, the more extensive the damage becomes. Professionals in water damage repair understand the urgency and work swiftly to mitigate the damage. They have access to advanced equipment and techniques that enable them to remove water, dry out affected areas, and prevent further deterioration efficiently. Their prompt response can minimize structural damage, prevent mold growth, and protect your property.

 

Thorough Assessment and Restoration: Water damage is not always visible on the surface. Professionals are trained to conduct a comprehensive assessment of the affected areas to determine the extent of the damage. They use specialized equipment, such as moisture meters and thermal imaging cameras, to identify hidden moisture pockets and potential structural issues. This thorough assessment ensures that all affected areas are properly addressed during the restoration process, minimizing the risk of long-term damage or recurring issues.

 

Mold Prevention and Remediation: One of the most significant risks associated with water damage is the growth of mold and mildew. Mold can start developing within 24 to 48 hours of water exposure, posing serious health risks and causing further damage to your property. Water damage repair experts understand the importance of mold prevention and remediation. They have the knowledge and tools to thoroughly dry out the affected areas, apply antimicrobial treatments, and effectively remove any existing mold growth. Their expertise in mold prevention helps safeguard your health and prevent future mold-related problems.

 

Insurance Claim Assistance: Dealing with insurance companies can be a complex and time-consuming process. Water damage repair professionals have experience working with insurance providers and can provide valuable assistance in navigating the claims process. They can document the damage, provide detailed reports and estimates, and communicate directly with your insurance company on your behalf. This support streamlines the claims process, increases the likelihood of a successful claim, and ensures that you receive fair compensation for the damages.

 
Overall, hiring water damage repair experts brings peace of mind, ensures a thorough and efficient restoration process, minimizes the risk of further damage or health hazards, and helps you navigate the insurance process effectively. 
Please call us without any hesitation.