Dryer Vent Cleaning and Dryer Duct Cleaning in Golden, CO
Tri R Carpet Care, Inc. offers comprehensive dryer duct cleaning and dryer vent cleaning services in Golden, Colorado. With over 34 years of experience serving the Denver area, we are committed to keeping your home safe and efficient by ensuring your dryer vents are clean and free from potential hazards.
We understand that emergencies can happen at any time. That's why we offer quick and reliable 24/7 emergency dryer duct cleaning services in Golden, CO. We take pride in our commitment to quality and professionalism. Our team of experts is certified by the Institute of Inspection Cleaning and Restoration Certification (IICRC), ensuring that we adhere to the highest industry standards. You can trust us to provide top-notch dryer vent cleaning services that meet or exceed your expectations.
Request a quote for dryer vent cleaning in Golden, CO today.
Dryer Vent Cleaning Services in Golden, CO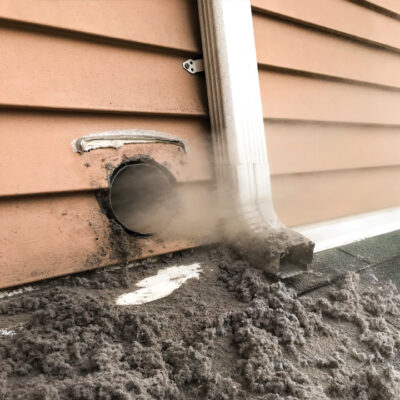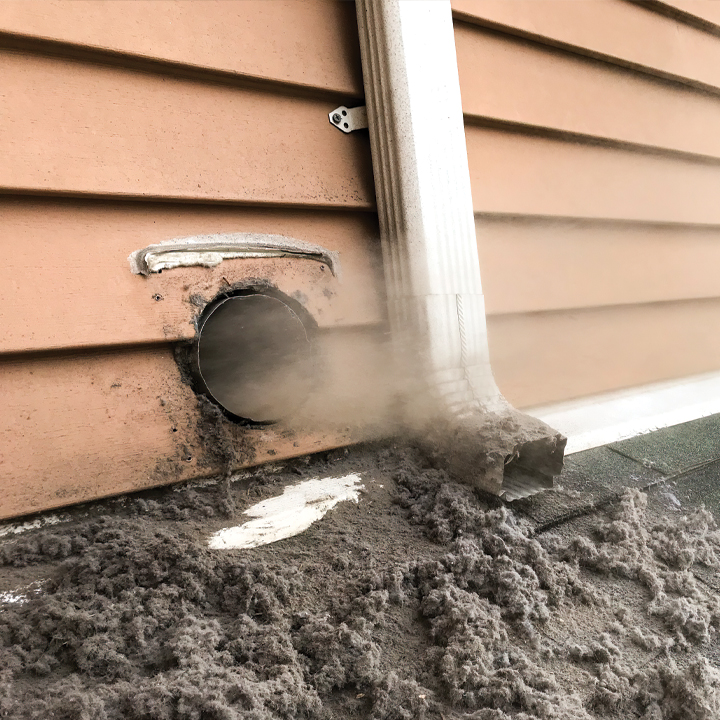 With over three decades of experience in the industry, we have a deep understanding of dryer duct cleaning and vent maintenance. Our seasoned professionals have seen it all and know how to tackle even the most challenging situations. We've built a solid reputation in Golden, CO, for our dedication to excellence and customer satisfaction.
Dryer vent cleaning is a crucial home maintenance task that involves the thorough removal of lint, dust, and debris from the venting system connected to your clothes dryer.
This service is essential because over time, lint and other particles can accumulate in the dryer vent, obstructing the airflow. When airflow is restricted, it can lead to a range of problems, including reduced dryer efficiency, increased energy consumption, and even fire hazards.
Benefits of Dryer Vent Cleaning Services
Improved Safety: Perhaps the most critical benefit of dryer vent cleaning is enhanced safety. Lint buildup in the dryer vent can become highly flammable, posing a significant fire hazard. Regular cleaning eliminates this risk, providing peace of mind for homeowners and ensuring the safety of their families.
Energy Efficiency: Clogged dryer vents force your dryer to work harder to dry your clothes, which can result in increased energy consumption and higher utility bills. Cleaning the vents allows for proper airflow, improving dryer efficiency and reducing energy costs over time.
Extended Appliance Lifespan: Dryers that operate with clogged vents often experience increased wear and tear due to overheating. By investing in dryer vent cleaning, you can extend the lifespan of your dryer, saving you money on potential repair or replacement costs. Additionally, your dryer will operate more efficiently, reducing the strain on its components.
Dryer Duct Cleaning in Golden, Colorado
Known as the "Gateway to the Rockies," Golden, CO, offers a unique blend of outdoor adventure, cultural attractions, and a vibrant historic district. Home to the famous Coors Brewery, which offers fascinating tours and tastings, Golden has deep roots in the brewing industry. Visitors can explore the Colorado School of Mines Geology Museum, showcasing a stunning collection of minerals and fossils, or take a step back in time at the Clear Creek History Park to experience life in the 1800s. With its proximity to Denver, just a 20-minute drive away, Golden serves as an ideal starting point for exploring the Mile-High City's vibrant arts scene, museums, and urban delights while providing a serene and scenic retreat at the end of the day.
Ignoring your dryer vents can result in costly repairs down the line. Don't wait until it's too late, contact us now to extend the life of your dryer and avoid unnecessary expenses. With our emergency 24/7 dryer duct cleaning services in Golden, CO, you can have peace of mind knowing that Tri R Carpet Care, Inc. is here for you whenever you need us.
Tri R Carpet Care, Inc.
Your source in the Denver, CO, area for:
Tile and Grout Cleaning
Upholstery Cleaning
Crime Scene Cleaning
Other Service